Pharmaceutical et medica secundaria sarcina Solutions
Product Detail
Product Tags
Secundae sarcina productionis rectae pharmaceuticae et medicae maxime consistit ex machinae cartoning, magno casu cartoning, labella, statio pensandi et etiam unitatis palletizing ac Codicis Regulatorii Systema etc.
Postquam peregimus processum productionis in sarcina secundaria pharmaceutica et medica, fructus in horreum transferentur.
Secundarium sarcina productionis rectae pharmaceuticae et medicae plene autmaticum moderatur, magna celeritate et stabilitate currit. Tum ad tempus massae optional number printer and manuals insertion device, Multi function packing operation, all species of complex packing work peracti simul.
Secundarium sarcina productionis rectae pharmaceuticae et medicae incidit in altam capacitatem et animadverto translationem latae sententiae et signationem latae sententiae.
GMP et aliis internationalibus signis et consilio requisitis parere.
Pro diversis fasciculis productis instructi, diversis fasciculis tenaci.
Totus processus fasciculus est perspicuus et visibilis.
Productio processus ratio magna conservationem armorum lenis efficit.
Donec lobortis adipiscing elit, non scelerisque quam 100 cartons.
Plena servo imperium.
Cum robots industrialibus omnibus generibus aptae ad lineam productionis secundariae sarcinae in productionibus pharmaceuticis et medicis.
Introductio operis gradus producti
Gradus I: Cartoning machina
1.Product pascens in cartoning apparatus
2.Automatically currus arca explicatio
3.Feeding producta in cartons, foliolis
4.Sealing in carton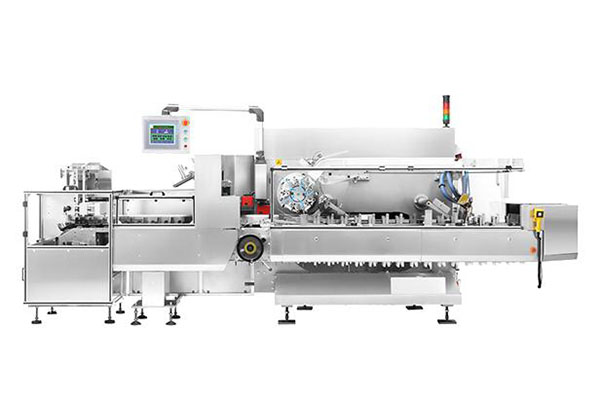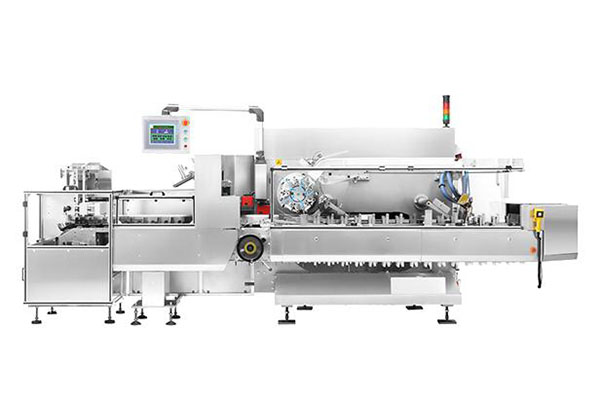 Gradus II: Big casu cartoning machina
1.The products in cartons pascens in hoc magno casu cartoning machina
2.Big causa explicatio
3.Feeding products in magnis casibus singulatim vel accumsan a accumsan
4.Seal in casibus
5.Weighing
6.Labeling
Gradus III, Lorem palletizing unitas
1.The casibus transfertur per auto- logisticam unitatis ad automatarium palletizing robot stationem
2.Palletizing automatice singillatim, quae palletizing constituunt necessitates personales usoribus occurrere
3. Post palletizing, causae tradendae sunt in horreis per viam manualem vel automatice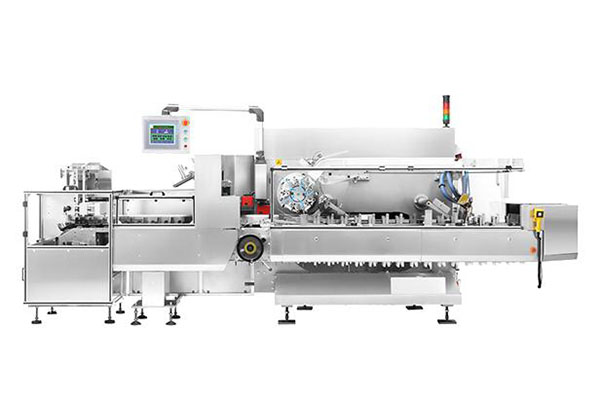 1.Troubleshooting ostentationem.
2. Securus agere.
3.Small spatium occupatum.
4. Velox et accurate actus.
5. Plenus servo imperium, firmior currit.
6. Man-machina cooperatio robot, salus et conservatio liberorum, consummatio industriae humilis.
7.Customization ad aliud occursum customers'requirements.
8.Visual camera ad consequi automatic identificatio multi-specificationis sacculi medicinalis.
9. Cum multi-materia ad tempus repositionis, loculus in arca reposita temporalis collocabitur.
10. Plena servo copia orbis systematis ad consequendam inconsutilem copiam orbis sterilis perducendi.
11.Mitsubishi et Siemens PLC parva, magna velocitas, magna observantia est
12. Apta ad multiplices fundamentales partes connexionis, simulationis temperantiae, positionis dominii et aliorum specialium usuum.
13. PLC copia est quae amplis necessitatibus occurrere potest.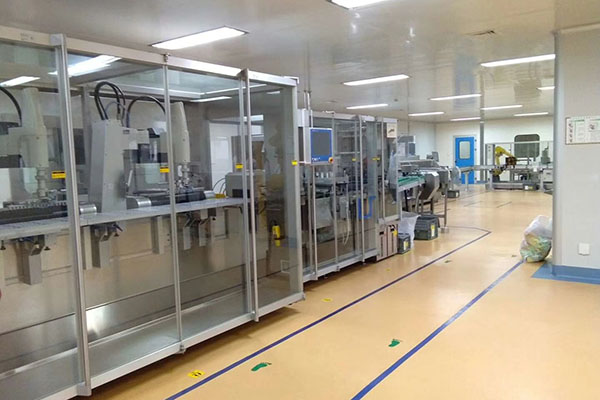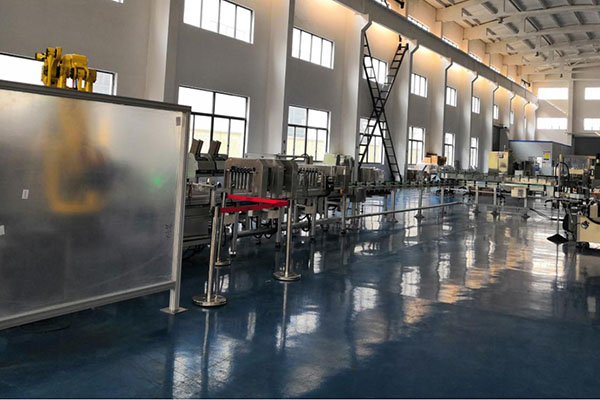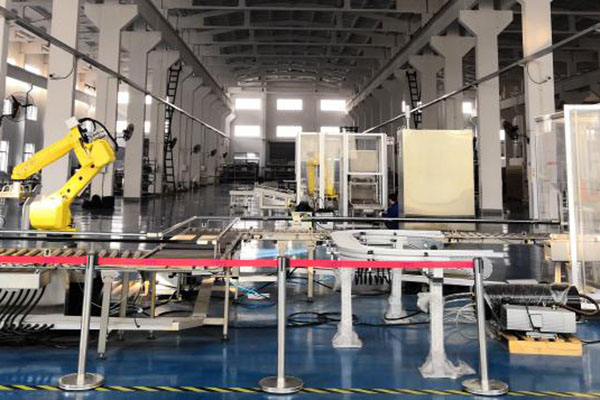 Technical Parameters of Cartoning Machine
Capitibus moles foramen currus
5
Speed
200-220box/min
Virtus copia
    380v 50Hz
Pelagus motor
    2.2 Kw
Vacuum sentinam
    1.3Kw
Vecta balteum et alii
    1Kw
Aer compressus
Consummatio
    40NL/min
Pressura
    0.6MP
Pondus
    3000Kg
mm

MIN

MAX

MAX

MAX

A

20

70

120

150

B

15

70

70

70

C

58

200

200

200

catena picis
Standard

Standard

1/3

1/2

Lobortis

≥300g/m2 machinae internationales carton

Foliolum

50g~70g / m2 60 g / m2 est optimus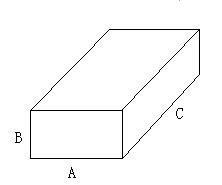 Moles limitatio lobortis est secundum chart superius, si mutatio magnitudinis nimis magnae, necesse est ut virga dis mutatio, COLLUM sugere in machina viverra etc.
Cartoner(Standard Electricity)
Nec.
Item
Nomen
Descriptio
Qty
Dicta
Brand

SIEMENS PLC & COMPONENTS

1
CPU226
PLC/CPU
6ES7 216-2AD23-0XB8
1
S7-200
SIEMENS
2
PLC Lithium altilium
6ES7 29I-8BA20-0XA0
1
SIEMENS
3
Expand IO
6ES7 223-1BL22-0XA8
1
16points IO *
SIEMENS
4
Circuit linea iungo
6ES7972-0BA12-0XA0
2
sine programming portum
SIEMENS
5
Switch Power
HF-200W-S-24
1
200W DC24V
HENGFU
6
Tactus Screen
KTP1000
1
Secundum Lorem
SIEMENS

Main Switch、Motor praesidium switch、Fuse

1
QS1
Main Swithc
P1-32/EA/SVB/N
1
32A
MOELLER
2
QF1
Tres polus switch
C65N C32/3P
1
32A
Schneider
3
QF3
Una polus switch
C65N C4/1P
1
4A uno polo
Schneider
4
QF4.5
Una polus switch
C65N C10/1P
3
10A uno polo
Schneider
5
QF6
Motricium praesidium switch
PKZMC-4
3
2.5-4A
MOELLER
6
auxilia contactus
NHI-E-11-PKZ0
3
1NO+1NC
MOELLER
7
tria tempus extensio potentia tabernaculi
B3.0/3-PKZ0
1
hospites 3
MOELLER

Aauxiliaris contactus /Nullam

1
auxilia contactus
DILM09-10C
3
Grommet AC220V
MOELLER
2
Nullam
MY2N-J
9
8+1(backupDC24V
OMRON
3
Nullam plate
PYF08A-E
9
8+1(backupDC24V
OMRON

SIEMENS PLERUMQUE CONVERTER/Orientalium Motor

1
frequentia conveter
6SE6440-2UD23-OBA1
1
Praecipua motor 3KW
SIEMENS
2
9 fibulae obturaculum
D-figura 9 paxilli plug
1
Frequency converter communicationis usus
3

frequentia conveter

FSCM03.1-OK40-1P220-NP-S001-01V01
1
TRADUCTOR cingulum
Bosch Rexroth
4
gradus motricium
ARLM66BC
4
Orientalium Motor
5
Gradus motricium coegi
ARLD12A-C
4
Orientalium Motor

Button

1
Satus Puga pyga
ZB2-BA331C
1
Satus Puga pyga
Schneider
2
Subsisto Button
ZB2BA432C
1
Subsisto 1NC
Schneider
3
Reset
ZB2-BA6C
1
Blue Reset puga
Schneider
4
Subitis
ZB2-BS54C
1
Subsisto Button
Schneider
5
Jogging
ZB2-BA5C
2
Jogging
Schneider
photoelectric、propinquitas switch notam est "TURCK" "VEXILLUM" "P+F" " INFIRMORUM "ENCODER EST MEYLE EX GERMANIAVacuum sentinam est BUSCH GERMANIA

Pelagus motor, Reductio arca SEMENS & TAIWAN WANXIN est
Parametri technicae arcae explicatio -feeding machina in-signatio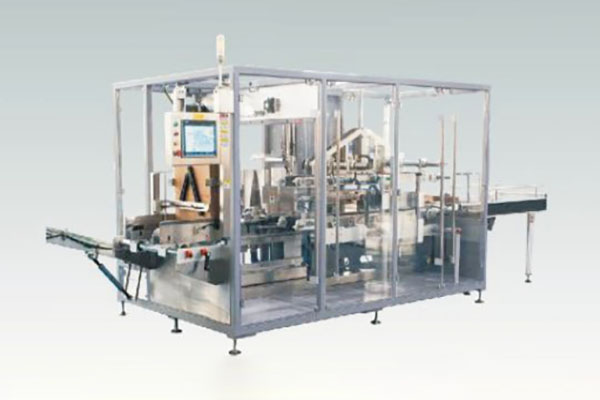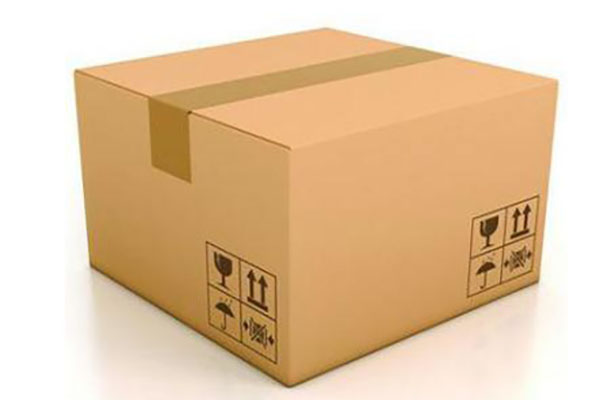 | | |
| --- | --- |
| Celeritas stipare | 1-6boxes / min (secundum buxum magnitudine) |
| Apparatus magnitudine | 5000*2100*2200mm(L*W*H) |
| Shipping arca magnitudine | L:400-650mm W:200-350mm H:250-350mm |
| Primaria altitudo currus pascens | 800-950mm |
| Shipping archa outputting altitudinis | 780-880mm |
| Virtus copia | 220V/380V, 50/60HZ, 5.5KW |
| Aeris fons postulationem | 0.6-0.7Mpa |
| | |
| --- | --- |
| PLC | Siemens |
| Servo motor | Siemens, 5pcs |
| HMI | Siemens |
| Partes pneumaticae | SMC |
| Humilis pressura partium | Schneider |
| Machina frame | Seamless quadratum tube |
| Tutela externa | Vitrum organicum, in aperto ostio detecto subsiste |
Technical Parameters of Caxton anguli nuntia labeling machine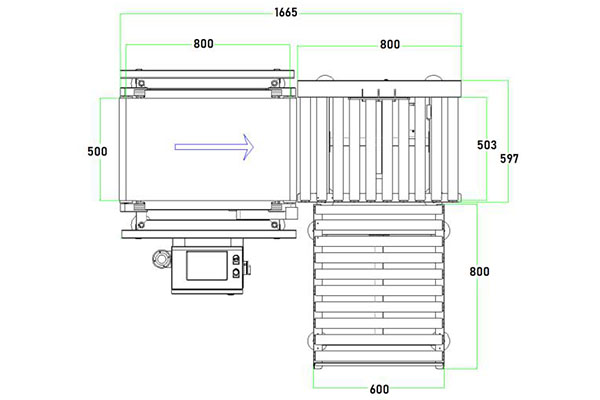 Nec.

Items

Parameter

1

celeritas labeling

Plana obice 5-30 casibus / min

Anguli obice 2-12 boxes/min

2

Labeling accuracy

±3mm

3

Locus applicationis

Latitudo 20-100 mm, longitudo 25-190 mm

4

Magnitudinem maximam pittacii rotulis

Volumen pittacii diametri exterioris 320 mm, chartaceum, volumen diametri interioris 76 mm

5

Imperium unit

PLC S7-200smart Siemens

6

Typographia

Zebra typographus

Procer Consilium: 300dpi;

Print area: 300*104mm

Meet exsistens print area size requisita et provide confirmationem applicabilis print area size range

7

Operatio imperium (analysis)

7-inch color LCD screen et panel tactus. Apparatus coniungere potest cum datorum, imprimentium et descriptorum data in reali tempore, et cognosce consociationem multi-gradu coding.

RS232 et USB portum

8

Adjustments

Plene automatic temperatio

9

Print content

Codicem bar ordinarium imprimere, textum, notitia variabilis, codicem talea duo dimensiva et pittacium rfid imprimere potest;

10

Communicationis

Meditatio cum typum codicis systematis communicare potest, instructionem typis texendi systematis codicis accipere, et signum notare in typum codicis, postquam impressio finita est, ad evitandam confusionem codicem repetendum.

11

Alarm

Apparatus acousto-opticus terror lampadis instructus est, cum abnormes in processu productionis occurrit, apparatus terroris et statio, et terrorem indicii tactus in screen ostentant, quod in inspectione et sollicitudine culpae convenit.

12

Corpus Material

Steel 304 and Aluminium

13

Dimensiones (longitudo latitudo altitudo)

805(L)×878.5(W)×1400mm(H)

14

Totalis apparatus potentia

1.1KW

15

Totalis gas consummatio (maximam)

10 L/min
Technical parametri On-linea ratio ponderis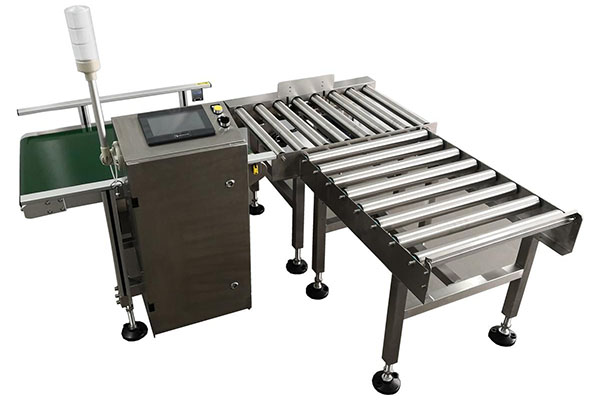 Modus

Online pondus deprehensio

Rejectio

Tenentes

 

WinCK8050SS30

806061

806062

Max Range kg
30

Stainless Steel Roller-8pcs

Stainless Steel Roller-8pcs

Min Propono g
5

Motor deiectus, powered

Powered

Dynamic accurate * g *
±20

Diver eculeo

Diver eculeo

*

(

apud / hr
800

Pondus balteus longitudinem mm
800

Latitude of balteus mm
500

Longitudo ponderis mm
865

800

800

Width ponderis mm
600

(

Non guardrails

)

600

600

Panel latus mm latum
-

Productio lineae altitudinis mm
600 ± 50

600 ± 50

600 ± 50

Directio traditionis (ad ostentationem)
Relicto iure

Reiicientes modum
Off solum signum

Negans columpnam rotundam
 

Yadke, Taiwan

Tactus Screen
7inch,

Taiwan est Wilentong, non Ethernet

Machina frame
Diver

tenens artus
Diver

Imperium tabula
Diver immaculatus, superficies tractus

Slide cover
No

Guardrail
Aluminium sectionibus mixturae

Transporto tympanum
Carbon ferrum, superficies galvanized

Onerariam mensam structuram
Aluminium speciale profile, aluminium anodizing

perpendens sensorem
1pcs,

Mettler Toletanus notam

Modus celeritatis ordinationem
Schneider inverter

,

550w

Aer communicationis interface
No

Communicationis interface
RS485

Sonus et levis terror lampadis
Schneider, sive Germania WIMA

Et zonam pelliciam
Nigrum, gerunt repugnans PVC

,

shanghai

Tenens stupra
Purgamentum et immaculatam ferro

,

±50 mm

Electrical source
220VAC

,

50Hz

Motor
Taiwan poli retardationem motor

China JSCC

Photoelectric switch
Bona, United States, reflector

Commutatione
Mueller Electric

Parvus ambitus praevaricatores
Schneider, France
 
 
Nodum switch / button switch
Schneider, France
 
 
Modus virtutis Switching Supple
Schneider, France
 
 
perpendens moderatoris
IVEN,

MoveWeigh

 
 
Obstructio in range in synchronisation
IVEN,

MoveWeigh

 
 
Activa, orum (expendens)
IVEN,

MoveWeigh

 
 
sectator, orum (expendens);
IVEN,

MoveWeigh

 
---
Previous:
Auto-clave
Deinde:
Automated CELLA Ratio
---
Epistulam tuam hic scribe et mitte nobis
Products categories